About The Movie:
Title: How to Train your Dragon: The Hidden World (HTTYD #3)
Rating: PG
Legnth: 01:44:00
Genre: Animation, Action, Adventure
Director: Dean DeBlois
Cinema UK Release Date: 01 February 2019
Production Company: Dreamworks
Metascore: 74
IMDB Average Rating: 8.0/10
Cast Highlights: Jay Baruchel (Hiccup), America Ferrera (Astrid), F. Murray Abraham (Grimmel).
Movie Poster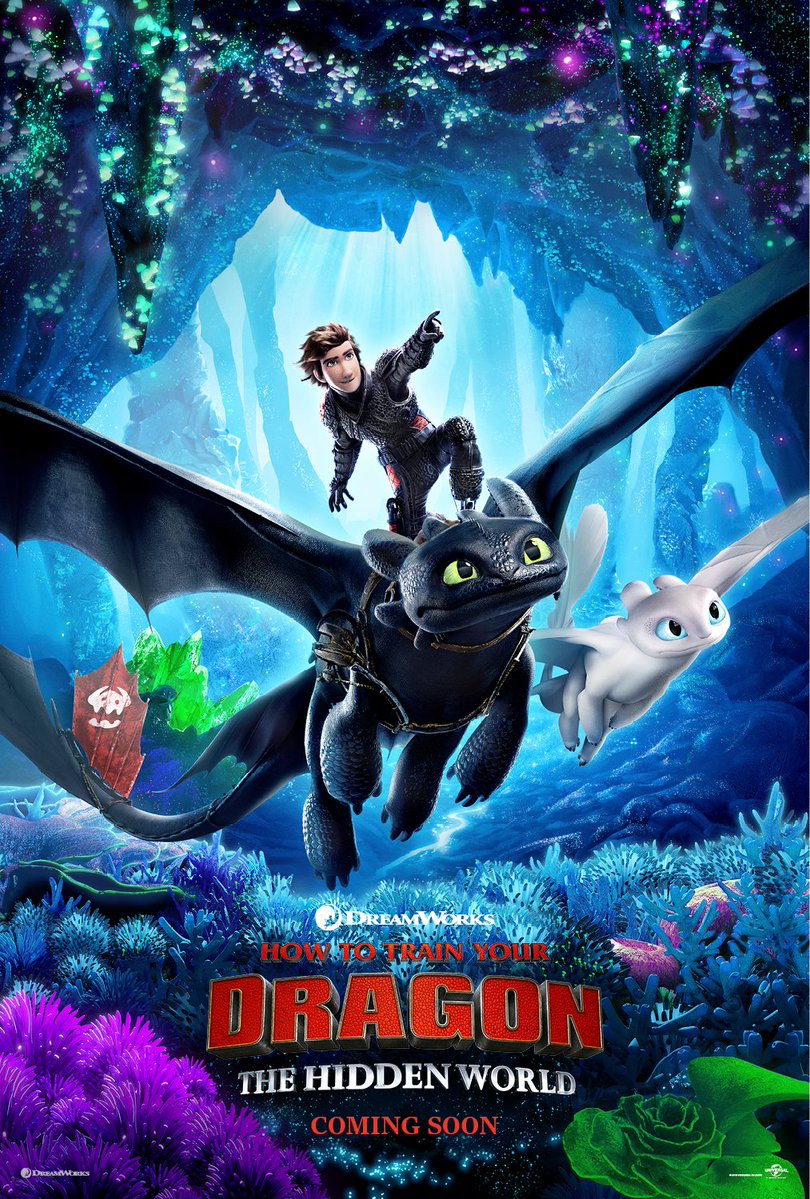 IMDB Description
When Hiccup discovers Toothless isn't the only Night Fury, he must seek "The Hidden World", a secret Dragon Utopia before a hired tyrant named Grimmel finds it first.
Soundtrack
Trailer
My Thoughts
Check out my Review of How To Train Your Dragon 2
Whilst I am sad to see the end to my favourite DreamWorks franchise, it went out with style and concluded on a satisfying note that really brought everything together.
I am also glad that the franchise has ended with finality in Hidden World as nothing frustrates me more than a series that goes on and on and on. Shrek is a good example of this. The first film was well rounded and ended with a happily ever after. But then they opened up the sutures and made another film, ending that with a happily ever after before stretching it out into a THIRD instalment. This is a common occurrence for DreamWorks with the same being done with Kung Fu Panda and Madagascar as well, and a common occurrence in the film industry in general. So, it was a relief that, at last, we have a franchise with sequels that actually earn their own place in the market. HTTYD has never felt like a chore. Each sequel adds to the franchise, they don't take away or distract from it. They were continuations of the story, not add-ons to make the industry money. And they had a plot that could easily span all three movies without it getting boring or frustrating to watch. Hidden World answered a lot of questions that were opened in the first movie and tied up a lot of loose ends that would have been left hanging without this new instalment.
Hidden world is truly a masterpiece of animation. It's a beautiful movie with important messages, funny lines and fantastic characters. It made me laugh, it made me cry and it was just as well made as the other two HTTYD movies. Hiccup and Toothless have become two of my all-time favourite animated characters over the years, and I really enjoyed seeing them back on the screens again. It was like watching old friends, in a series that never fails to make me feel happy.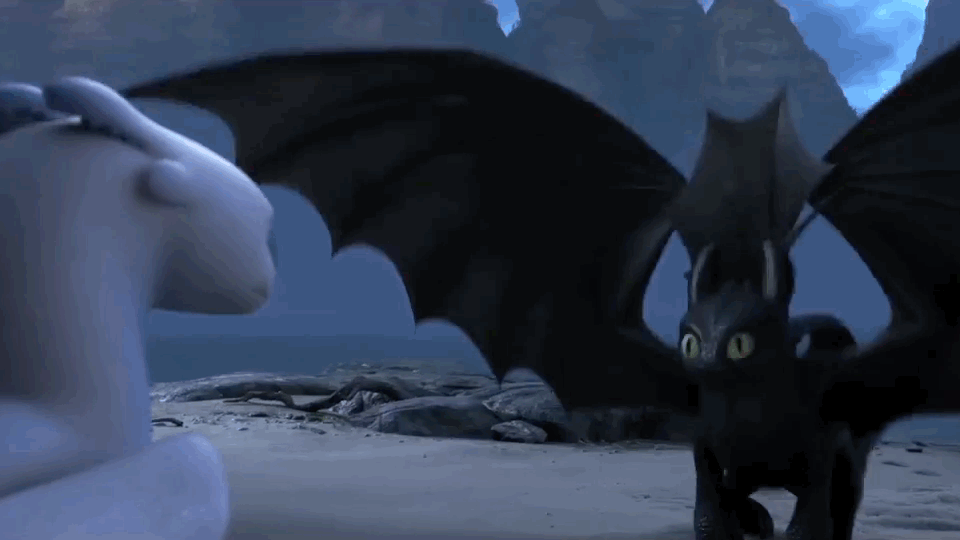 Hidden World is the conclusion we've all been waiting for, and the conclusion we were all wanting. And if you couldn't tell, I LOVED IT. I could watch all of the HTTYD movies over and over due to how well they are made, how great the characters are and how complex and exciting the plot is. And I love anything to do with Dragons! Hidden World is no different and it's a film I could watch (and will watch) again and again. HTTYD is also the first ever series of adoptions where I feel like the films are so much better than the books. Yes. I just said that.

(Ship! ❤️)
If you get a chance I urge you to see it in the cinema as it's an experience that can't be replicated at home. The score is beautiful (HTTYD scores got me through a lot of essays in the past and this album will also be added to my Spotify playlist) and the cinematography is stunning. This film deserves every inch of the five stars I am giving it.
Goodbye Hiccup, Toothless, Astrid and the rest of the wonderful characters in HTTYD. Thank you for showing me the importance of bravery, family and friendship ❤️
Rating
⭐️⭐️⭐️⭐️⭐️

IF YOU HAVEN'T ALREADY YOU CAN FOLLOW MY BLOG BELOW ON WORDPRESS, OR BY EMAIL, AND YOU CAN FOLLOW ME ON SOCIAL MEDIA @RACHELEANNE06.