Sara Biren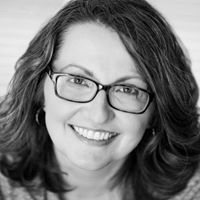 Sara Biren lives just outside of Minneapolis, Minnesota, with her husband and their two children. A true Minnesotan, she is a fan of hockey, hotdish, and hanging out at the lake. She enjoys seeing live bands, watching movies with her family, and drinking coffee. Her love of cheese knows no bounds.
About The Book
Standalone
Publisher: Amulet Books
Genre: Contemporary YA
Number of Pages: 320
Where I acquired the Book: I received an e-ARC of this novel from the publisher via NetGalley. That does not change what I think of this book. It is my choice to leave a review giving my personal opinion.
Publishing Date: 12/03/2019
Find it on Goodreads HERE 
Buy it on Amazon Smile HERE
(All books are also available through the original Amazon website as well as other booksellers. Amazon Smile is just my personal preference because a percentage of every item brought goes to a charity of your choice. I have chosen EDS UK the charity that supports suffers of Ehlers Danlos Syndrome).
The Cover
Goodreads Description
Holland Delviss wants to be known for her talent as a hockey player, not a hockey player who happens to be a girl. But when her school team is selected to be featured and televised as part of HockeyFest, her status as the only girl on the boys' team makes her the lead story. Not everyone is thrilled with Holland's new fame, but there's one person who fiercely supports her, and it's the last person she expects (and definitely the last person she should be falling for): her bossy team captain, Wes.
My Thoughts
I requested this book because the romance in the description sounded interesting, and I loved that it was a wintery book that wasn't about Christmas. So, I went into it not really knowing what to expect, but I ended up really loving this book!
Just as a warning, this book does contain a lot of swearing, so you might want to be careful if you are planning to give this book to a younger reader. And it does use a lot of Hockey lingo, but I don't watch hockey and didn't struggle too much as it's easy to understand the words in the context of the sentence.
However, that didn't make me want to give this book any less than the five stars that it deserves. Holland, our protagonist has a really unique voice in the story and she has so much character. Her relationship with her three brothers, who are all Hockey players too, is one of my favourite things about this book. They have a great family dynamic that feels real and that is really supportive and vibrant.
Holland is the only girl on an all-boys Hockey team and that creates a really interesting dynamic in the team. She also plays alongside one of her brothers which I thought was a nice touch, and although there is a lot of banter, you can see how protective and close the family is which is lovely to see, as a lot of YA protagonists are mostly estranged from their family and tend to act independently.
Holland is also unique to YA in other ways too. There's a need for protags to have more hobbies within YA which my friend PowisAmy highlighted here in her review of 'a very large expanse of sea'. And Holland fills that need by having a huge range of hobbies to fill her time. She is a hockey player, writer, blogger and music enthusiast and that makes her real.
But it is the Hockey that steals the show, and as someone who doesn't really know much about Hockey, I found it all fascinating. I also love ice skating so I really enjoyed learning about this other sport which is also based on ice. I loved the team spirit and friendship in this book, as well as the fact that Holland is 100% a total badass.
A cold day in the sun is a feminist novel in it's purest form. It teaches an important lesson about perseverance and strength and doing what you love whatever your gender. We are taught not to back down, to not let other people decide our future and to follow your heart and what you love no matter what.
And then we come to the romance element. I did struggle a little with the fact that the love interest was known by his hockey nickname 'Hot Sauce' at first, it just sounded weird. But as I got into the novel, it made a lot of sense and even became endearing. Wes is a great love interest though, and perfect for Holland. Their love is star-crossed but it's also really natural and believable, which makes it less of a dreamy romance and more of a relationship. It's real, and that's one of the many charms this book has for me. With its open ending, it doesn't pretend that this is going to be a happy-ever-after, but it also gives us hope for the future at the same time. It lets you decide for yourself what you think happens next.
I understand that some people are frustrated by the fact that there is a lot of build-up to a big hockey game at the end, but then the game isn't actually played out on the page. But I believe that her journey to the game was a lot more important than the game itself and that was the story that needed to be told. So I agree with Biren's decision to end the book where she did.
A cold day in the sun is an easy read, with a plot that keeps you addicted until the end. It's a strong feminist story that's believable and realistic with a female lead that jumps off the page. That's why this book deserves my first five-star rating this year. You don't have to be a fan of Hockey to love this book, but I imagine that if you are, this book would be doubly perfect for you.
I Rate A Cold Day In The Sun:
⭐️⭐️⭐️⭐️⭐️

IF YOU HAVEN'T ALREADY YOU CAN FOLLOW MY BLOG BELOW ON WORDPRESS, OR BY EMAIL, AND YOU CAN FOLLOW ME ON SOCIAL MEDIA @RACHELEANNE06.