Hosted by That Artsy Reader Girl
TT Favourite Couples In Books
Percy + Annabeth | Percy Jackson & the Olympians
Move out the way Harry and Ginny, Percy and Annabeth are my OTP!
(I mean, Harry and Draco would have been a different story though #teamdrarry)
Maxon + America | The Selection
There was no love triangle for me. It was always Maxon and America.
Yelena + Valek | Poison Study Series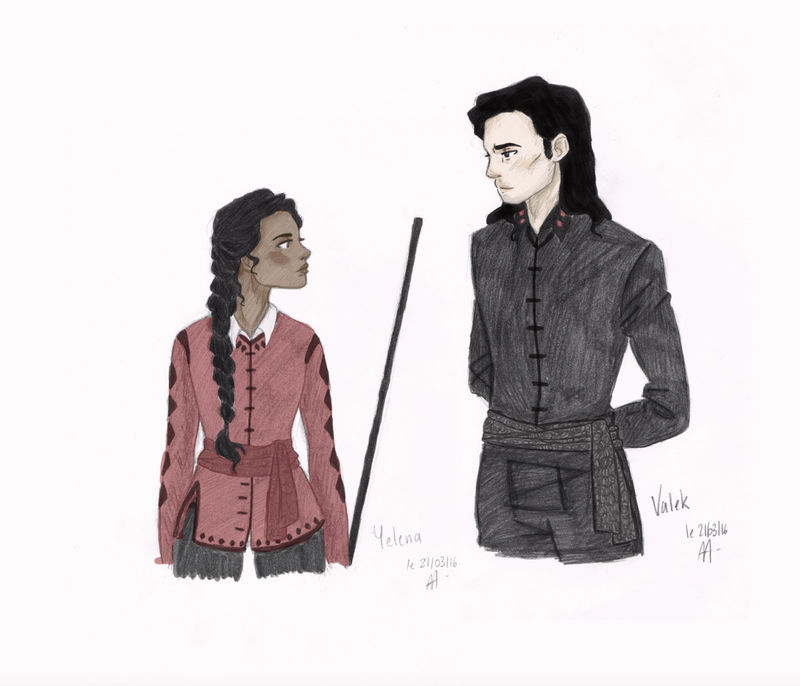 To say I ship these guys is an UNDERSTATEMENT.
Magnus + Alec | The Mortal Instruments

I SHIP these two. Clary and Jace? Ew. It's Magnus and Alec FTW!
Simon + Blue | Simon Vs. The Homo Sapien Agenda
Their story is one of the most adorable love stories I have ever read!
Mateo + Rufus | They Both Die At The End
I just need a moment to grieve this one…
Leah + Abby | Leah On the Offbeat
Again with the cuteness! This was a couple I didn't see coming in Simon Vs but TOTALLY SUPPORT!
Eliana + Simon | Furyborn
I love the complexity in their relationship, and I can't help but ship them, there is a SPARK between these two!
Magus and Alex | Magnus Chase and the Gods of Asgard
Another of my favourite LGBT+ ships is Magnus and Alex (whose names are very similar to Magnus and Alec). These two are just cute, and I spent a lot of the earlier books hoping they'd end up together.
Simon + Bas | Carry On
And finally, the romance I wished the wizarding world had also included.

IF YOU HAVEN'T ALREADY YOU CAN FOLLOW MY BLOG BELOW ON WORDPRESS, OR BY EMAIL, AND YOU CAN FOLLOW ME ON SOCIAL MEDIA @RACHELEANNE06.
All credit for the featured art belongs to the artists.